Storm News
and Chasing
[Index][Archives]


Lightning Active Thunderstorms Develop Through the Northern Rivers: Monday 13th February 2006
Report compiled by Dave Ellem and Michael Bath
---
If you have any photos, video or reports of this event, please email.

A storm chase in the Clarence Valley region the previous day had been fruitless, however better shear, moisture and instability provided hope for something more substantial this day. The chase started around 2pm, with Michael Bath and Rodney Wallbridge heading to Parrots Nest, where visiting chasers Anthony Cornelius and Bryan Juni, along with myself, would soon meet up with them. With the trigger too far west, storms were taking their time getting organised, so we setup camp and waited, with several trips into Lismore to buy frozen Cokes, Pringles and Valentines Day cards!




Eventually storms started heading towards Grafton, so we shot down S and stopped at a spot S of Maclean. We were treated to a developing cell to our NW with some nice pileus, while a weak storm tracking up past Grafton managed to produce a tiny shelf cloud, along with a bit of mammatus overhead.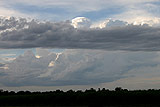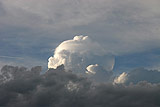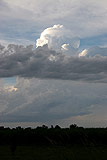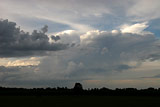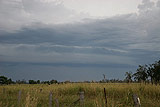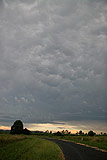 The cell to our S put out a few nice CGs and great anvil crawlers while we watched, hoping it would reorganise!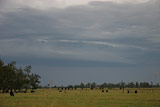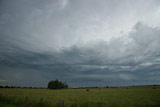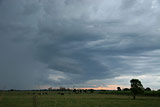 But it wasn't to be, with the cell eventually collapsing totally. As it got dark, we decided to head back to a spot near Woodburn with the intention of getting some lightning photos, as a long line of cells was developing and slowly tracking N to NE through the Northern Rivers. We setup our cameras near Woodburn, however it soon became clear that the ratio of CG lightning to in cloud CC lightning was probably 1:1000! Despite the poor number of visible CGs, we still managed to capture the very occasional nice lightning bolt.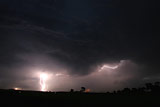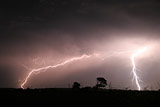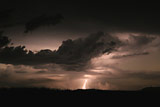 We watched the show for quite sometime before heading back towards home via Evans Head, hoping to grab some lightning reflecting over the river at Evans. As we pulled up, another man was there taking photos of the lightning over the river, and commented when he saw us setting up that he was glad he wasn't the only one who was mad!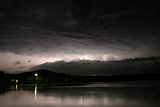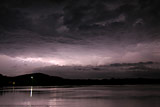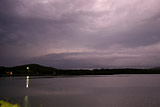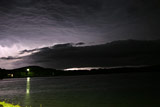 Not long after we arrived, outflow from a cell that was to our W killed the storm that was moving N up the coastal fringe. Lightning did seem to persist, with some brilliant CGs and anvil crawlers illuminating the surrounds like day, however a blanket of low cloud and drizzle prompted us to call it quits around 10.15pm. Perhaps not quite as exciting as we had hoped the day would be, but it was still a very enjoyable time and a great opportunity to catch up with some of the chasers from SE QLD!
These photos by Rodney Wallbridge:
These are some of the lightning pictures Michael took during the evening:
---
Radar
Grafton local scale loop 0130z to 1330z 13/02/2006 (12.30pm to 12.30am NSW time)
---
Satellite Images
From Bureau of Meteorology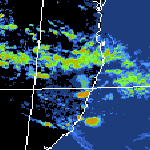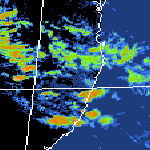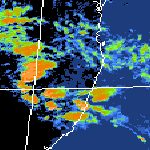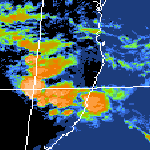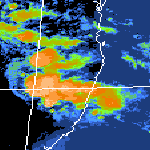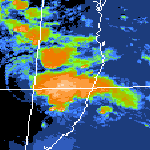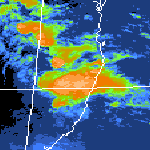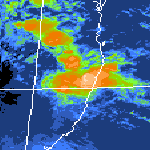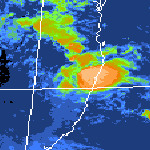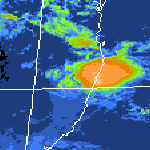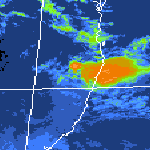 1pm to midnight local
---
Analysis Charts
From Bureau of Meteorology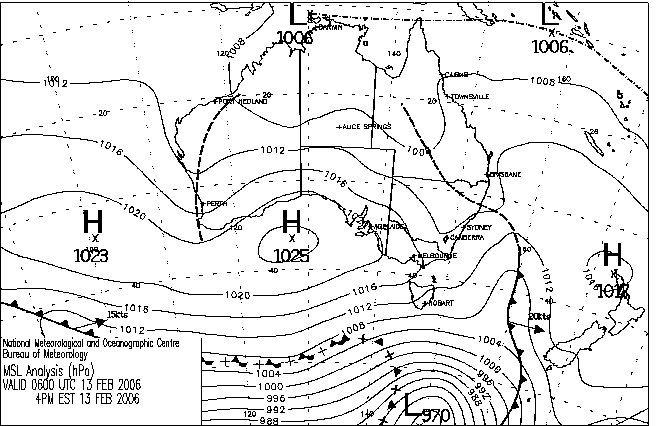 ---
GFS Model Analysis
From NOAA 13/02/2006 06z analysis
Winds (knots) 200 hPa
---