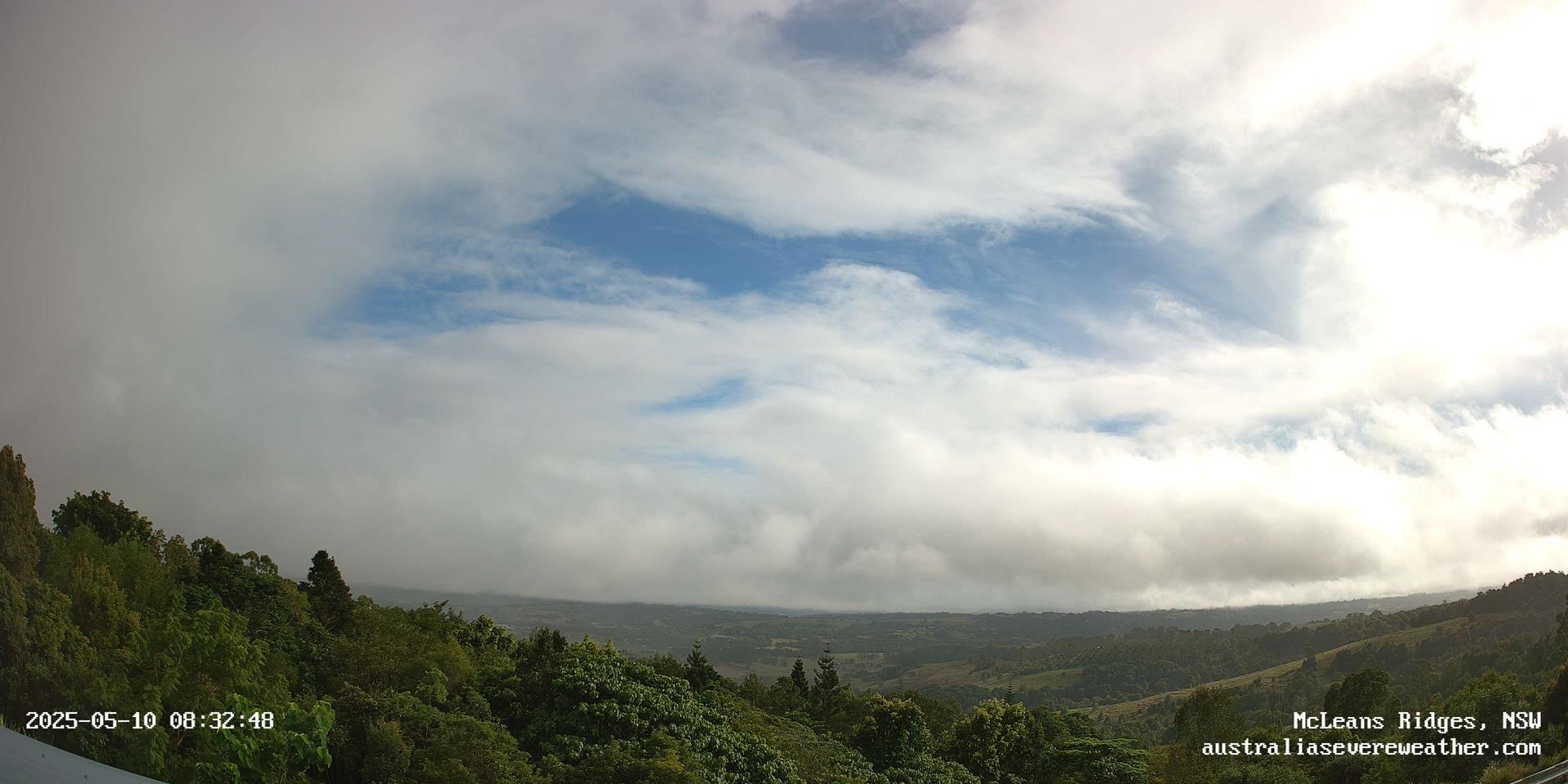 McLeans Ridges Weather Webcam
The view is from McLeans Ridges, 12km east of Lismore and 9km northwest of Alstonville, in the Northern Rivers district of NSW, Australia. The site is 140 metres above sea level at Lat: 28o 47' 38" S (-28.79), Lon: 153o 23' 54" E (153.40): Google Map location. The Nightcap Ranges are in the background and the Wilsons River upstream of Lismore is in the Eltham Valley foreground. The camera is operated by Michael Bath with images typically updated every minute.

Current NSW local date/time:

Loop of past 20 minutes: 960 x 480 | 1920 x 960

Back to McLeans Ridges Webcam and AWS

Gallery of Timelapse Videos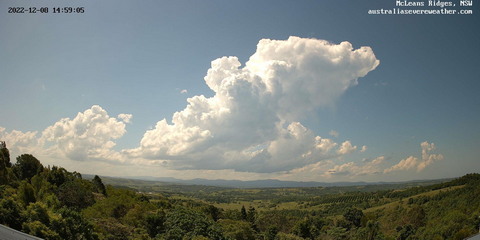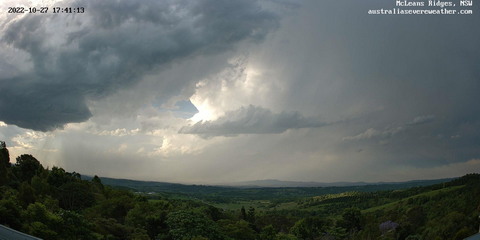 Floods in Lismore, NSW
Comprehensive history of flooding along the Wilsons River at Lismore.





Tropical Cyclones
Recent and historic tropical cyclone tracking maps for Australia and the Southern Hemisphere.

Document: webcam-mcleans-ridges.htm | Template Updated: 14 August 2023
Australian Severe Weather index | Copyright Notice | Email Contacts | Search This Site | Privacy Policy |